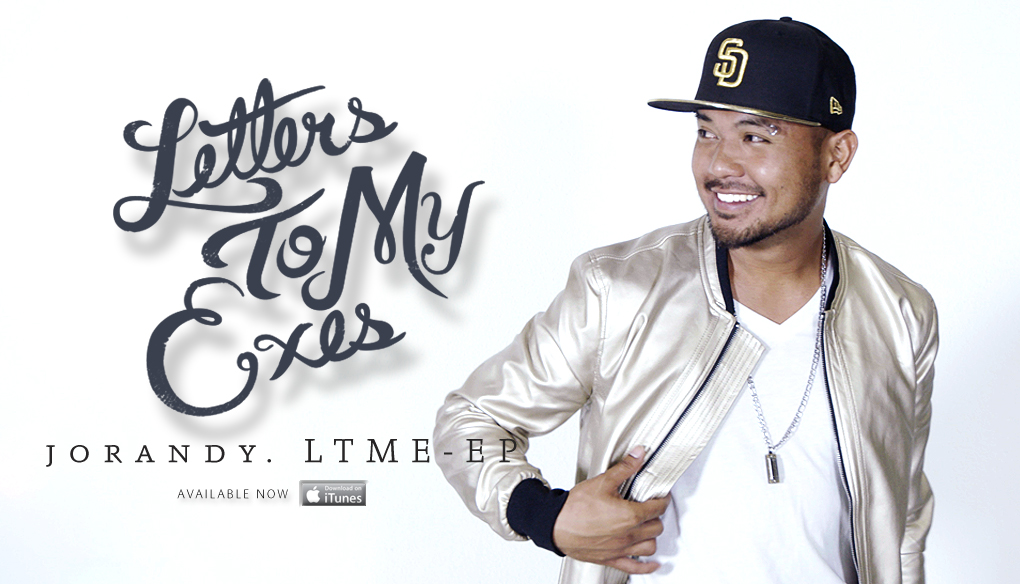 Recording artist JORANDY CHAVEZ, releases his new EP – Letters to My Exes (2015). Letters to My Exes was produced by two industry talents, Chris James and Ryan Daly.
Chris James is the Grammy Nominated artist and pop producer heard in the clubs and on the radio featured in Deadmau5's smash summer hit "The Veldt."
Ryan Daly is the lead vocalist, guitarist, and songwriter for Capitol Records/Astralwerks band Parade of Lights, referenced for its sound as "dirty alt-electro meets shoe-gaze rock," a fitting descriptor for the Los Angeles-based quartet's signature blend of electronics with an indie rock aesthetic that creates a hook-laden, addictive, anthem-ready sound as familiar as it is strikingly unique.
Chavez speaks as to why he chose to release an EP, "This EP is about the many phases that I actually went through with exes of mine. Its about what happens when two people meet from the beginning of when they lay eyes on each other to when they grow attached to each other, to when they break up because of "irreconcilable differences", to meeting a new person and not being able to invest in another relationship unless you know your new partner is ready for a commitment or because you just got out of a crazy relationship."
Letters to My Exes is a marriage of sophisticated Pop, R&B, and Indie sounds falling comfortably into a lineage that stretches from that first glance to the yearning of never parting when dancing into a cloud of love and infatuation.
Fans will hear a more mature Chavez on the EP's first track, Cut To The Chase.
"This song is about seeing somebody that you are attracted to off the bat and you can see that they are in a mundane situation and you know you can bring adventure and excitement to their lives and you meet that person and want to cut to the chase or shake the paddy wagon," a very animated Chavez states.
Cut to the Chase is derived from a style of Club and House Music with a foundation of Synthesizers.
Jorandy Chavez is the sole Singer, Songwriter, and Performer on the album, Letters to My Exes
The full track listing for Letters to My Exes is as follows:
1. Cut to the Chase
2. After the Day
3. You're Everything
4. On My Mind
5. Down to Ride